To meet our customers' more requirements, we develop a new type cup called paper-plastic cup. We offer enhanced decoration for thermoformed cups with our sleeving and Professional technologies. Sleeving offers the highest quality offset or rotogravure printing on matt or glossy plastic films and our shrink-sleeves cover.
Paper plastic cup is widely used to pack yogurt, which overcomes the shortcomings of sealing paper cup and poor printing process effect of plastic cup. Although some plastic cups are labeled in injection mold on the market at present, the printing effect is good, but the cost of finished products is high, the production efficiency is low, and the equipment investment is large.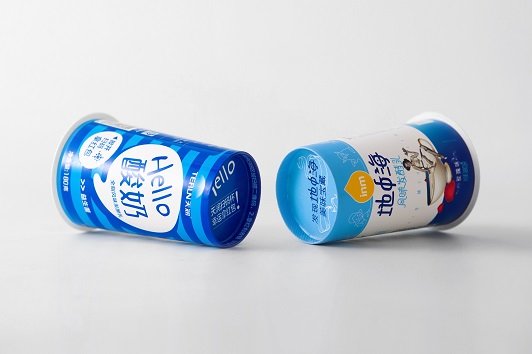 The application of paper plastic cup in hot drinks (such as instant noodles, porridge and scalding) overcomes the problem of water leakage of paper cup 100%, and the wall of plastic cup can be produced into wave shape, which can play a role of anti extrusion and good stiffness. The printed paper cover can also achieve the function of heat insulation and anti scalding. The paper can print beautiful patterns at will, and the surface can be coated with bright film, which also has the function of high brightness.
Get More Information About Our Products, Please Contact Us!
We have a professional packaging consultant to provide you with quick quotation, 7×24 hours to answer all questions about the product, such as material, shape, etc
We need artwork in AI format for printing. If you don't have finished artwork, you can also provide us with your ideas and some materials collected, and we will help you to finish it.
We will arrange the shippment after finishing your order. We ensure the delivery time because we have a nice business relationship with the great carriers.